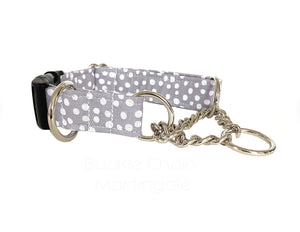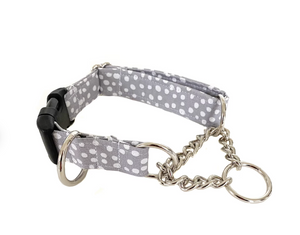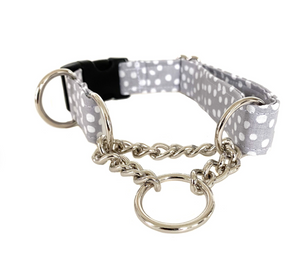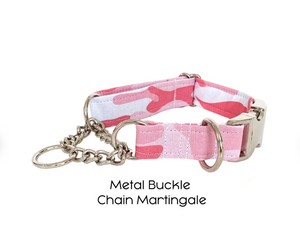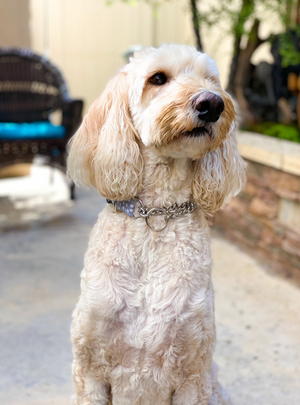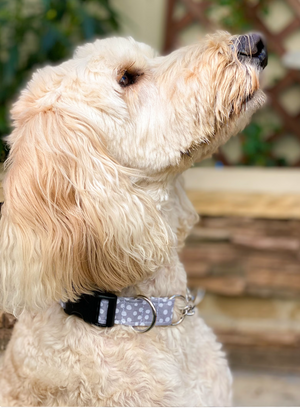 Product image 1
Product image 2

Product image 3

Product image 4

Product image 5

Product image 6

You can choose any fabric available on the website. Please indicate your fabric choice at checkout.
Available in 3/4" , 1", 1.5" and 2" widths

BUCKLE CHAIN MARTINGALE SIZING:
Small (12" – 15")
Medium (14" – 18")
Large (17" – 24")
Extra Large (20" – 29")

Return Policy
If you would like to return or exchange your item we have a 7 day return policy. You must send the item back to us within 7 days of receiving it and the item must still be in NEW condition. Please email info@collarsbydesign.com for return instructions. Return shipping is paid for by the customer, but should you decide you'd like to exchange your item we will reship free of charge.

Engraved/personalized and custom items cannot be returned or exchanged and are considered a final sale.