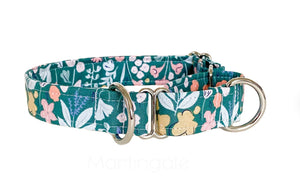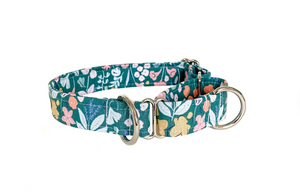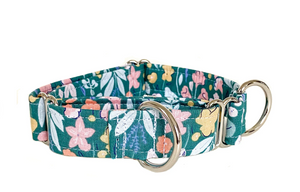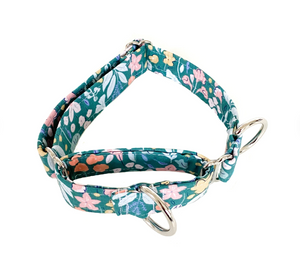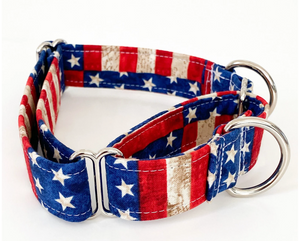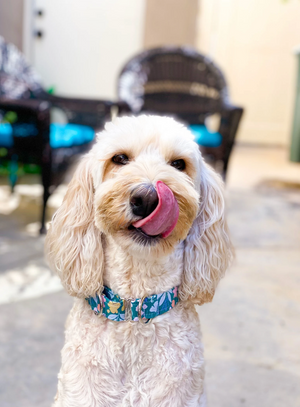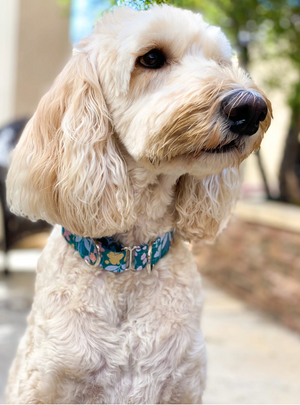 Product image 1

Product image 2

Product image 3
Product image 4

Product image 5

Product image 6
Product image 7

A martingale collar is also known as a humane choke collar and provides more control over your pet than a traditional collar. They were originally designed for sight hounds (Greyhounds, Whippets, Italian Greyhounds, etc.) because their necks are larger than their heads, making it easy for them to slip out of a traditional collar but work great for all dogs. Martingale collars are made with 2 loops. The smaller loop is called the control loop and attaches to the leash and tightens when pulled. The larger loop is called the adjustment loop and is easily adjustable to fit your dog's neck. Properly fitted, the collar should be comfortably loose when not in use.

Available in 5/8", 1/2", 3/4", 1", 1.5" and 2" widths.

MARTINGALE SIZING:
Small (12" – 15")
Medium (14" – 18")
Large (17" – 24")
Extra Large (20" – 29")

Please indicate which fabric choice you are ordering at checkout. Our standard martingale comes without a buckle.
Return Policy
If you would like to return or exchange your item we have a 7 day return policy. You must send the item back to us within 7 days of receiving it and the item must still be in NEW condition. Please email info@collarsbydesign.com for return instructions. Return shipping is paid for by the customer, but should you decide you'd like to exchange your item we will reship free of charge.

Engraved/personalized and custom items cannot be returned or exchanged and are considered a final sale.