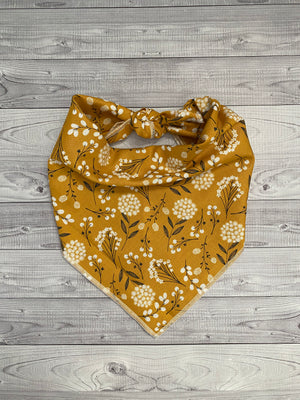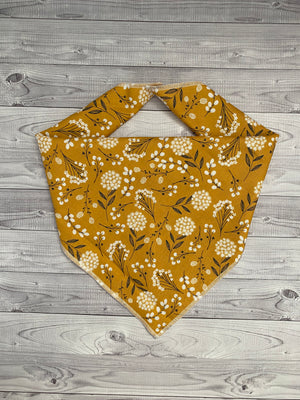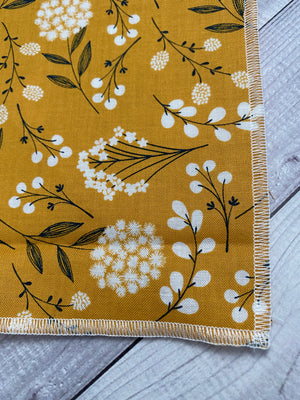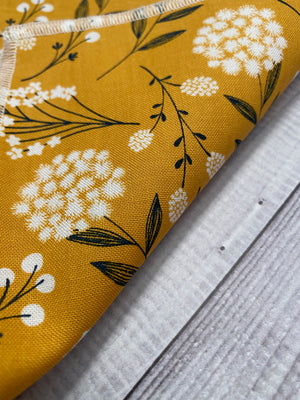 Product image 1

Product image 2

Product image 3

Product image 4

Dress your dog for all adventures with this mustard Woodland Forest bandana. All of our bandanas are made with the highest quality material.
This classic tie-on bandana is made with luxe cotton fabric. It is the perfect accessory for your pup! The edges are finished with an overlock seam with a coordinating thread. This bandana is a square shape. Simply fold the bandana in half to make a triangle shape and tie the ends together around your pups neck. You can also roll the top of the bandana down adjust the length.
SIZING
Please measure your dog's neck to ensure a perfect fit. Size up if your dog's neck circumference is at the upper end of the chart. 
XS: Fits necks 8"-12" (13"x13" square) (ex. Chihuahua)
Small: Fits necks 12"-15" (17"x17" square) (ex. Beagle, Terriers)
Medium: Fits necks 15"-17" (19"x19" square) (ex. Cocker Spaniel)
Medium/Large: Fits necks 17"-20" (21"x21" square) (ex. Husky, Large Poodle, Doodles)
Large: Fits necks 20"-23" (22"x22" square) (ex. Golden Retriever, German Shepherd, Lab, Humans!)
XL: Fits necks 23"-25" (23" square) (St. Bernard, Bull Mastiff)
All bandanas are handmade and slight variations in pattern placement can occur.
CARE
Machine wash cold. Air dry flat or tumble dry on low.
NEED HELP?
If you need a custom size please contact me. I am happy to help you find the perfect size for your pup.
Return Policy
If you would like to return or exchange your item we have a 7 day return policy. You must send the item back to us within 7 days of receiving it and the item must still be in NEW condition. Please email info@collarsbydesign.com for return instructions. Return shipping is paid for by the customer, but should you decide you'd like to exchange your item we will reship free of charge.

Engraved/personalized and custom items cannot be returned or exchanged and are considered a final sale.